Interior car care is just as important as exterior care. Complete Auto Reconditioning offers a range of options to improve and protect the look of your vehicle interior. That includes services ranging from repairing seat materials to adding protective coatings to all surfaces.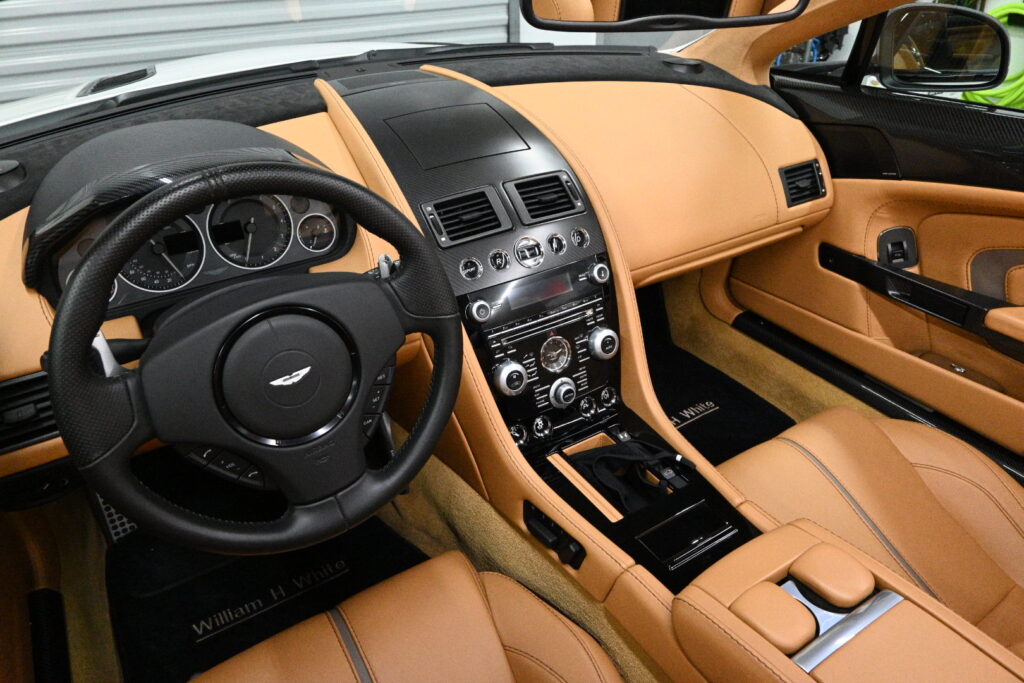 Complete Auto Reconditioning offers basic interior detailing options such as vacuuming, polish, and glass cleaning. Of course, you may want a deeper clean with carpet steaming and seat shampoo. But, there are also options to make your interior look like new for a long time.
Interior Ceramic Coating 
You may already know about the ceramic coatings we offer to protect the paint on the exterior of your vehicle. But, there are also ceramic coating products that are safe to use on most interior surfaces including plastic, vinyl, and rubber.
The benefits of ceramic coating on the interior include: 
Gives the materials a hydrophobic coat, which makes them more durable and easier to clean.
Provides UV resistance, to protect the materials from fading over time.
Adds a protective coat that more readily resists normal wear and tear associated with use of the vehicle, making the materials more durable over time.
We also offer ceramic coating treatments for interior leather. In addition to the benefits listed above, ceramic coating treated leather is both softer to touch and more durable over time. 
Interior Repairs and Maintenance
In addition to cleaning and coating your interior, we can also repair damage. If your seat gets torn, dash gets scratched or carpet gets ripped, we offer car interior repair services to make your car look like new again. 
If you are ready for a complete overhaul of your luxury vehicle or your prized antique, we can help you make your favorite ride look showroom-ready once again. Contact us to find out more about our interior detailing, repair and long-term protection packages. 
Get High-Quality Interior Car Care from Complete Auto Reconditioning
At Complete Auto Reconditioning in Marietta, we understand the high-quality care required to keep your unique vehicle looking new. We are dedicated to our craft. And we are proud of the delicate touch that will keep your luxury automobile as beautiful… or even more beautiful than the day you bought it.