Keeping your beautiful ride looking like new is not an easy task. Complete Auto Reconditioning employs an array of different options for vehicle owners to protect paint and interior of the vehicles we treat. One of the most effective is paint protection film (PPF). This technique can also be referred to as clear film or clear bra.
The Ultimate Way to Protect Your Car
PPF provides protection from rock chips, UV rays and other environmental contaminants. It is similar to window tinting film. But, it is translucent and invisible once it is applied to painted surfaces on the vehicle. Our technicians ensure that all of the bubbles and imperfections are removed using specialized tools to cure it on to the vehicle.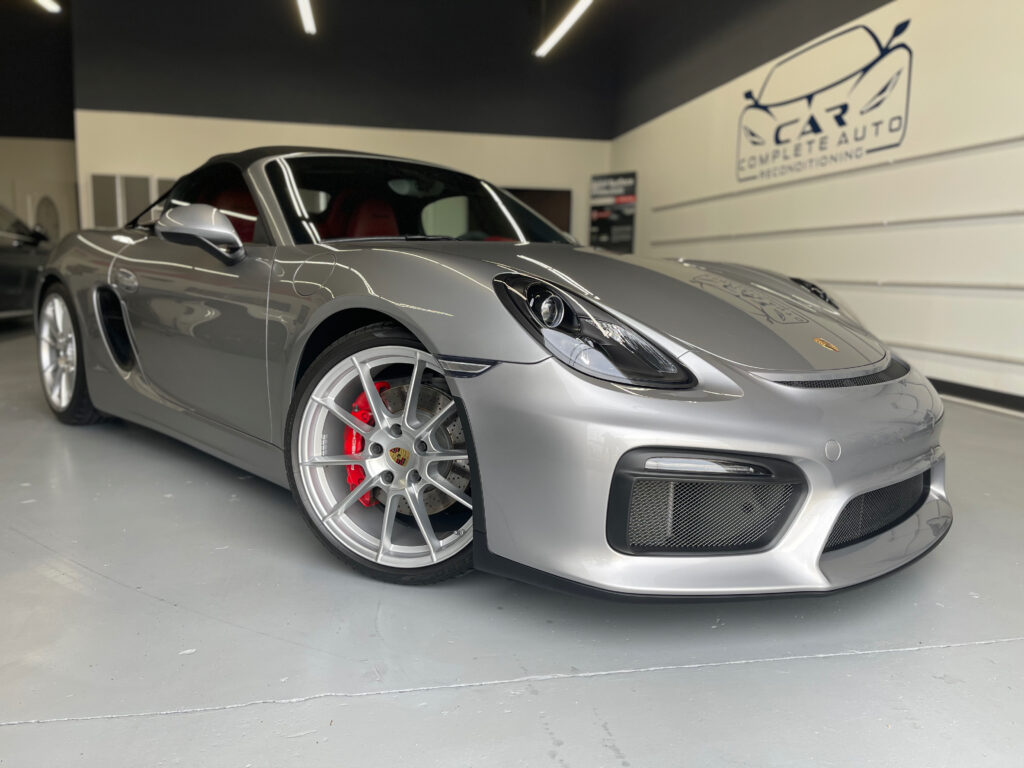 The treatment keeps the exterior in pristine condition. It prevents chipping, scratching, fading, swirl marks, and discoloration of the paint. And it makes your vehicle easy to clean. The film has self-healing capabilities. That means the chemical composition of the film allows it to absorb scratches so they actually disappear!
This treatment is different from a ceramic coating, which provides protection from the elements and adds a high gloss look to the vehicle. Ceramic coating is hydrophobic, so water spots are rare.
Ceramic coating and PPF can often go hand-in-hand on a vehicle to protect and enhance the exterior. Ceramic coating is best for enhancing the gloss and repelling water. PPF is best for preventing scratching and swirl marks. So, you may decide you want both and we can apply different treatments to different parts of your car.
If you are ready to protect the exterior of your dream car, Complete Auto Conditioning can help you put together the best treatments to keep your vehicle looking better than brand new!
Is Paint Protection Film Worth it? You Bet it is!
At Complete Auto Reconditioning in Marietta, we understand the high-quality care required to keep your unique vehicle looking new. We are dedicated to our craft. And we are proud of the delicate touch that will keep your luxury automobile as beautiful… or even more beautiful than the day you bought it.