A luxury vehicle deserves a special touch. To keep it showroom quality requires the care and attention of an experienced professional. Complete Auto Reconditioning is a high-end car detailing company. We know how to treat your high-end vehicle. One service we like to recommend is ceramic coating.
We are certified installers of Gyeon professional ceramic coatings. Gyeon has a reputation for the strongest high-quality ceramic product on the market. The treatment keeps your car looking like the day you drove it home.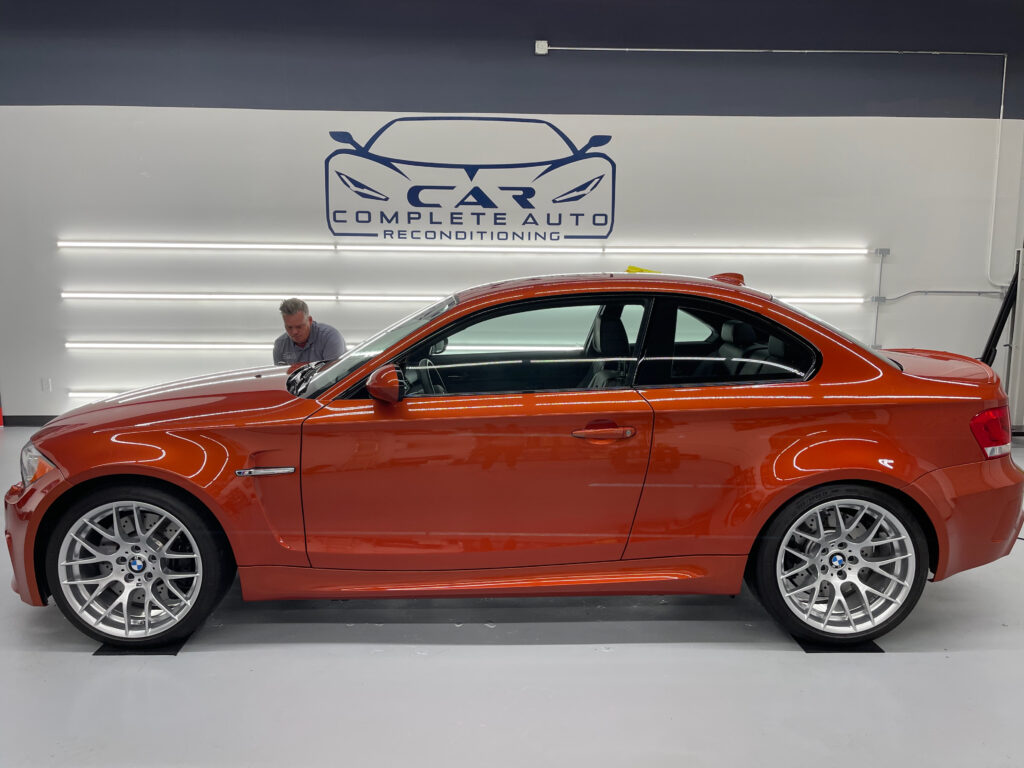 Reasons to Consider Ceramic Coating
If you are on the fence about ceramic coating, here are three reasons to consider it for your high-end vehicle.
A luxury shine
Ceramic coating gives your vehicle the appearance of being waxed. It is a clear coating that covers all painted surfaces. It creates a beautiful shine that will make your car look like it is ready to drive back into the showroom.
Guard the paint
In addition to gloss, the ceramic coating will protect your car from the destructive effects of rain, grime, dust, tree sap, salt, bird bombs and other environmental elements. It will resist scratches and natural fading caused by exposure. The finish is hydrophobic, so rain will ease off your paint without leaving residue.
Protection that lasts
Ceramic coating adheres to the paint surface of your vehicle. But unlike a careful wax job, it does not wear off quickly. So, your car will look cleaner longer. And without repeated waxing. It will maintain its shine, and be protected from the elements, for two to five years.
Luxury vehicles deserve attention to detail by specialists who understand all aspects of your high end vehicle. Blake Alderman and his team at Complete Auto Reconditioning have the expertise and experience to treat your vehicle with the care it deserves. To find out if ceramic coating is right for your vehicle, contact us today!