Even on a well-made luxury vehicle, weather, wind and other elements can cause damage. To keep your paint looking showroom-ready, Complete Auto Reconditioning offers paint correction options to completely restore the look of your automobile. Paint Correction is an extremely popular option for improving the paint finish. That's because it does not hide imperfections, it gets rid of them. We offer one-step, two-step and multi-step options.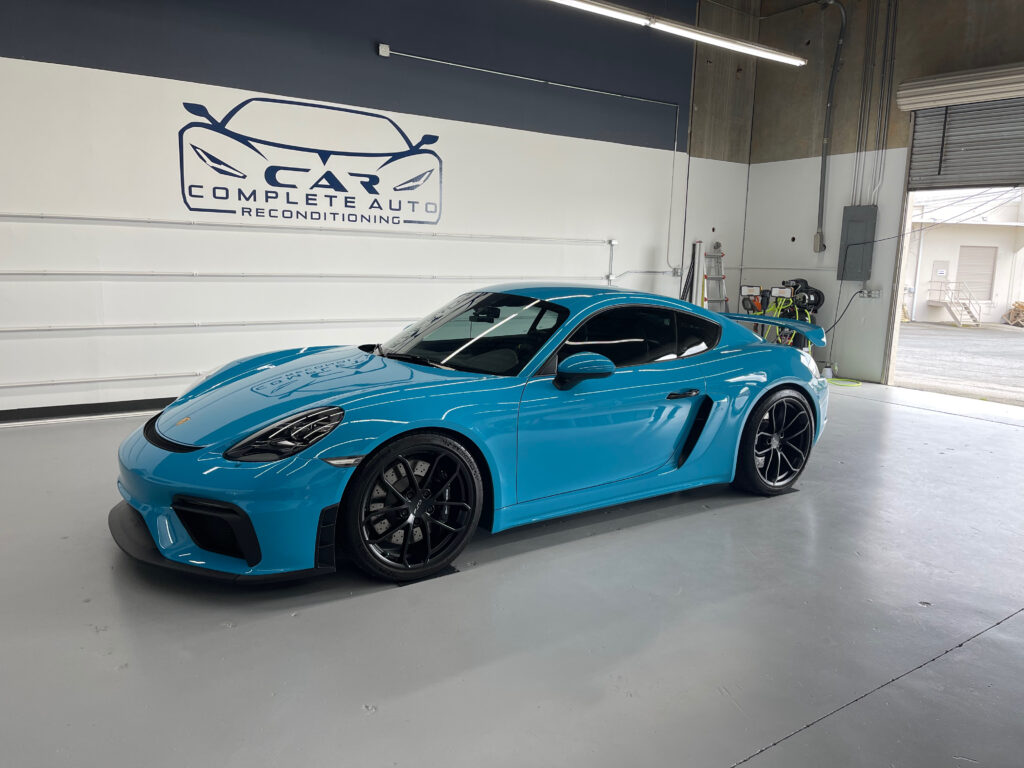 What is 1-Step Paint Correction?
In this process, polishing is done with abrasives that grind down scratches and oxidation spots. Although this is the fastest paint correction option, it does require the finesse of a professional detailer. But, because it removes swirls and scratches, it can actually leave your car looking better than it did when it came off the factory floor. In fact, many vehicle owners bring their new cars in for paint correction, because it adds additional shine and protection to an already beautiful vehicle.
Why choose 1-Step Paint Correction?
The type of paint correction you choose will depend on the age, color and level of damage on your vehicle. For superficial paint imperfections, swirls and minor scratches to the finish, 1-Step Paint Correction is probably all your vehicle needs. If there are deeper scratches or chips, a 2-step or multi-step correction might be recommended.
Following the process, we usually recommend customers also consider ceramic coatings to protect the finish, repel moisture and keep the vehicle looking great for several years. Ceramic coatings give a beautiful shine, without the need to wax every weekend. 
High-Quality Care from Complete Auto Reconditioning
At Complete Auto Reconditioning, we understand the high-quality care required to keep your unique vehicle looking new. We are dedicated to our craft. And we are proud of the delicate touch that will keep your luxury automobile as beautiful… or even more beautiful than the day you bought it.