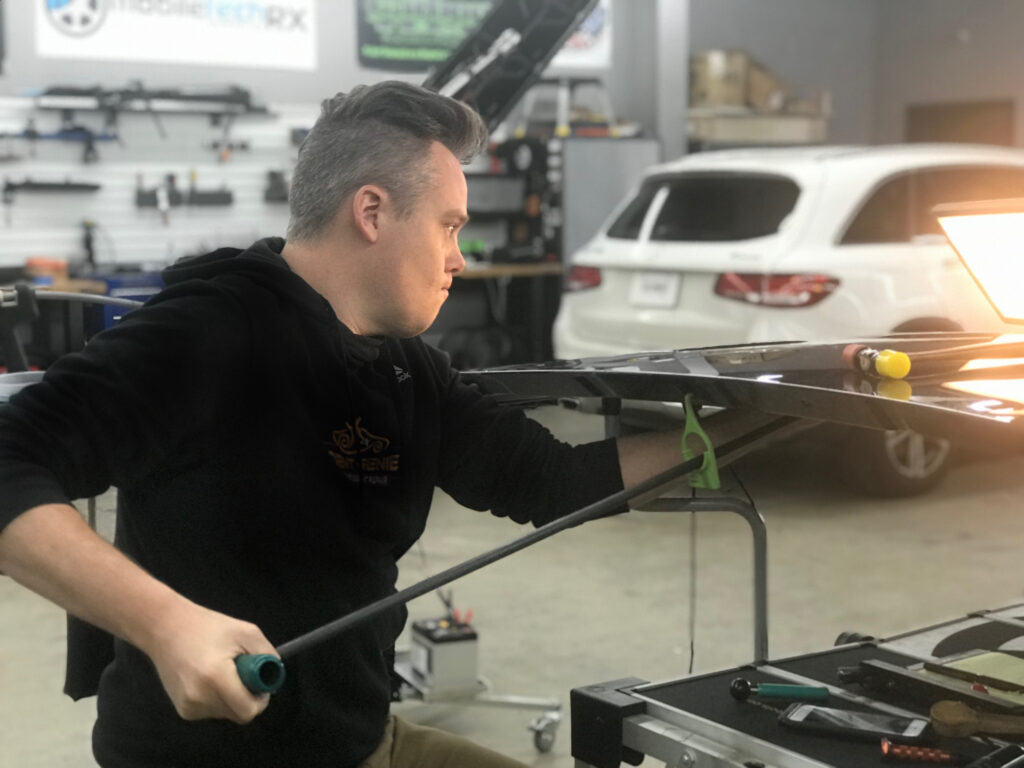 Paintless dent repair(PDR) describes a method of removing minor dents from the exterior of your car.
A wide range of damage can be repaired using paintless dent repair as long as the paint surface is intact. Paintless dent repair may be used on both aluminum and steel panels.
Paintless dent removal is done by using custom lighting to view intricate details of a dent. Then from the back side of the panel we use specialized metal rods to gently massage the metal back to its original shape. If we are unable to get on the back side of the panel we can use a process called glue pulling. We use a hot glue designed for dent removal and glue plastic tabs right on the dent. This allows us to pull the dent from the outside of the vehicle. Both methods are extremely effective.
There will be no grinding, plastic fillers, or repainting needed! You get to keep your factory paint so there is no need to worry about paint color match. PDR is the closest thing you can get to the damage never happening to your vehicle.
Each dent and vehicle is different. Priced is based on size of the dent and location on the vehicle. Typically repairs can save you 50% or more than what the bodyshops charge to repair the same damage.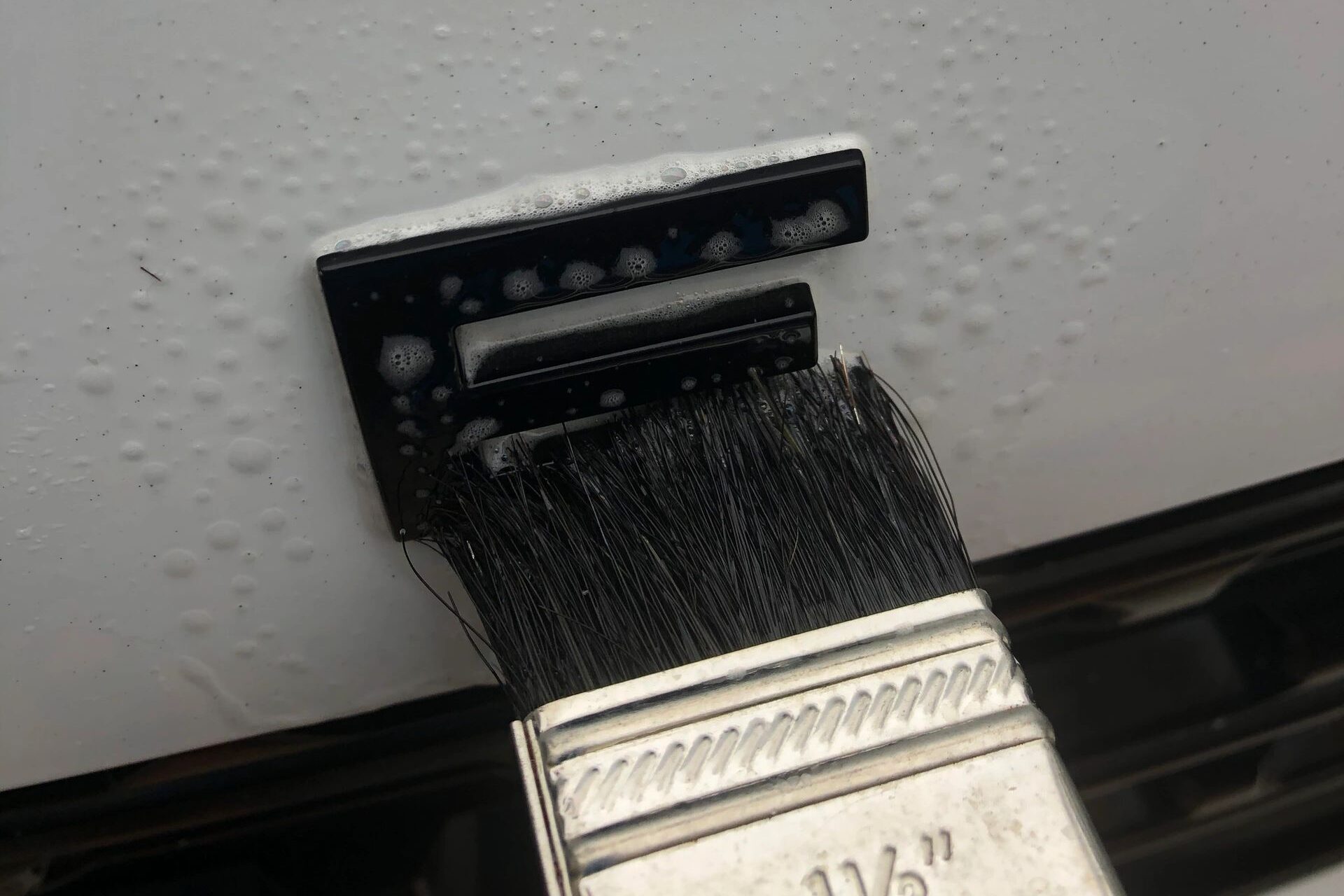 Let's Talk Cars!
Does your car need to be touched up, detailed, refreshed? For premium car detailing Marietta GA comes to Complete Auto Reconditioning.
Send us a message and let's talk!